Professional Auckland Clown



Dozens of appearances on television shows, (including representing New Zealand overseas),
TV / Radio Commercials, Documentaries / Interviews, the News.
Resident Clown at Tourist Attractions / Official Clown for International Charity Organizations.

Performances in a wide range of venues ranging from lounges, decks, trains, buses, planes, boats, towers,
on the back of a motorbike while juggling fire. Juggling fire while riding various unicycles on ice.

Auckland City Community Services Award Winner
Aucklander of the Year - Runner up
New Zealander of the Year - local heroes Nominee​​​​​

Enquire Now !
Ph 09 8282100
or click HERE

Walkabout Entertainment You Can Count On.


Is Jiggles the Most Versatile Clown?
Performing since 1989!
Jiggles the Auckland Clown would love to entertain for you.
It doesn't matter if you need a Clown outside of Auckland - Because Jiggles does travel.
"LIKE"


J

i

g

g

l

e

s

Facebook


Page HERE
Juggling (including FIRE), Crazy Bikes, Mini Clown Car,
Giant Bubbles, ​Magic Tricks, Balloon Animals + Lots More!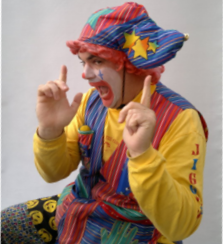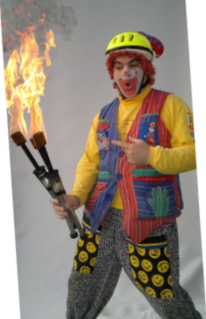 BEFORE YOU BOOK ANYENTERTAINMENT CHECK​OUT BELOW.
Some Highlights of Jiggles Performance Career!
New Zealand's Best Deal?


​
Before you book any entertainer, check them against Jiggles credentials!
​
30 years performing.
20 years supplying sound, lighting, ​​staging, amusement rides and catering equipment to thousands of events!
​Marketing consultant for multi-national brand companies.

With Jiggles, one entertainer can 'do it all'.
Would you like to Hire a Clown, Magician, Trickcyclist​​​, competent Juggler (not just 3 balls!), Clown Comic. - But you can't afford too? With Jiggles you don't need to hire several performers.

When Jiggles arrives, he turns up with a van load of props and tricks, to keep not just your customers entertained, but also your staff.
​Many entertainers do the same old bag of tricks which repeat customers have seen before. Imagine how much more energized your staff and clients feel when they see an entertainer who keeps the atmosphere 'fresh'.


* Jiggles spends many hours per week doing volunteer work - so is not always available to perform for you :( But please enquire and we will see what we can do.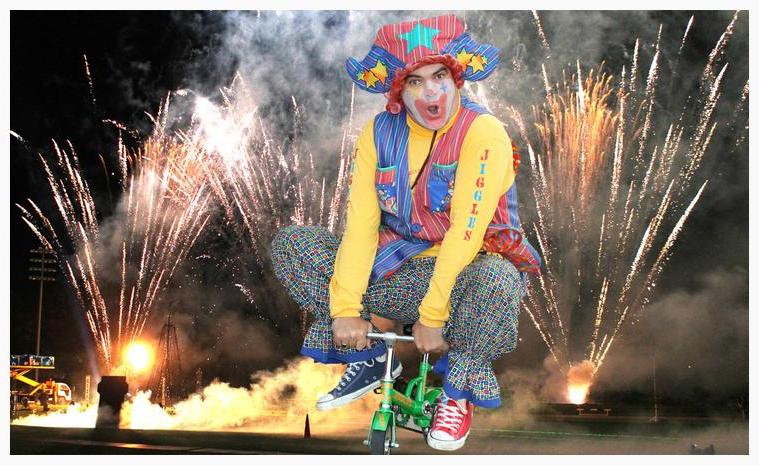 aucklandsportsphotography.com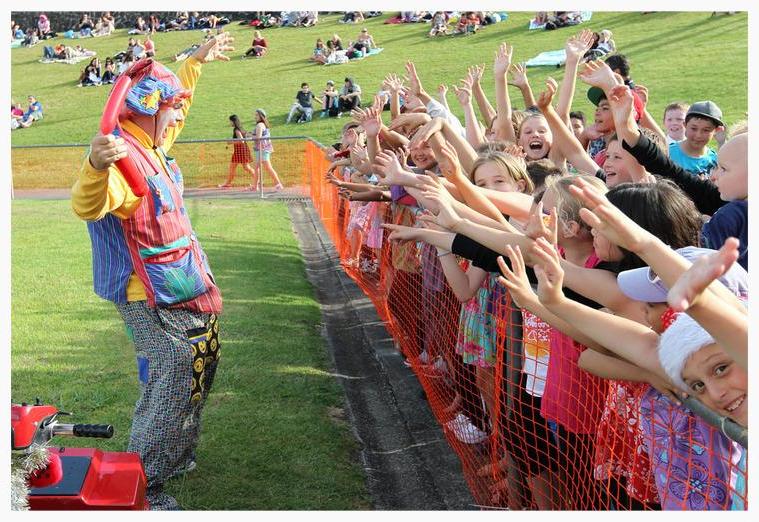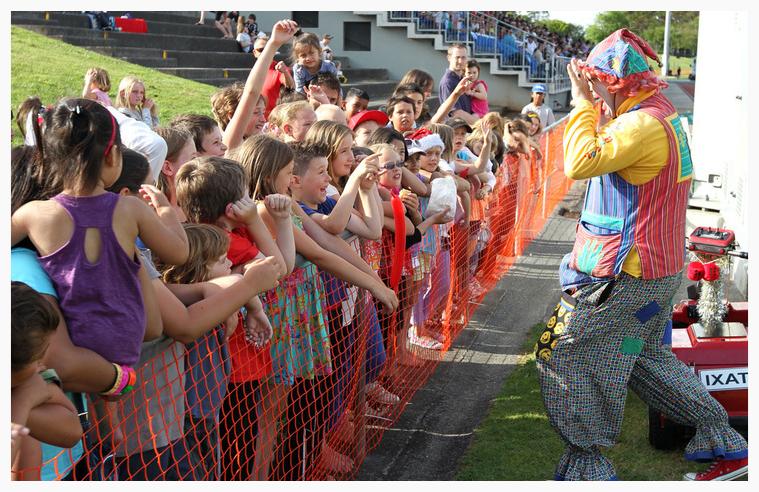 aucklandsportsphotography.com
aucklandsportsphotography.com
CLICK HERE To hear what people have said to Jiggles!​
DARE TO COMPARE CHALLENGE!
We dare you to compare. Check out Jiggles Credentials against ANY other clown in New Zealand!.
We are so confident with the skills and custom made props that Jiggles has developed, that we will guarantee to be the best deal around! If not Please tell us.​