Enquire now !

Ph 09 8282 100 or click HERE

JTCFUN is home to New Zealand's Own Professional Clown Jiggles!
GST will be added if GST registered.
We do specials for midweek and multiple hires​. Our equipment is always changing - updating. ​
This business was created to raise funds for local and international Christian based charities. ​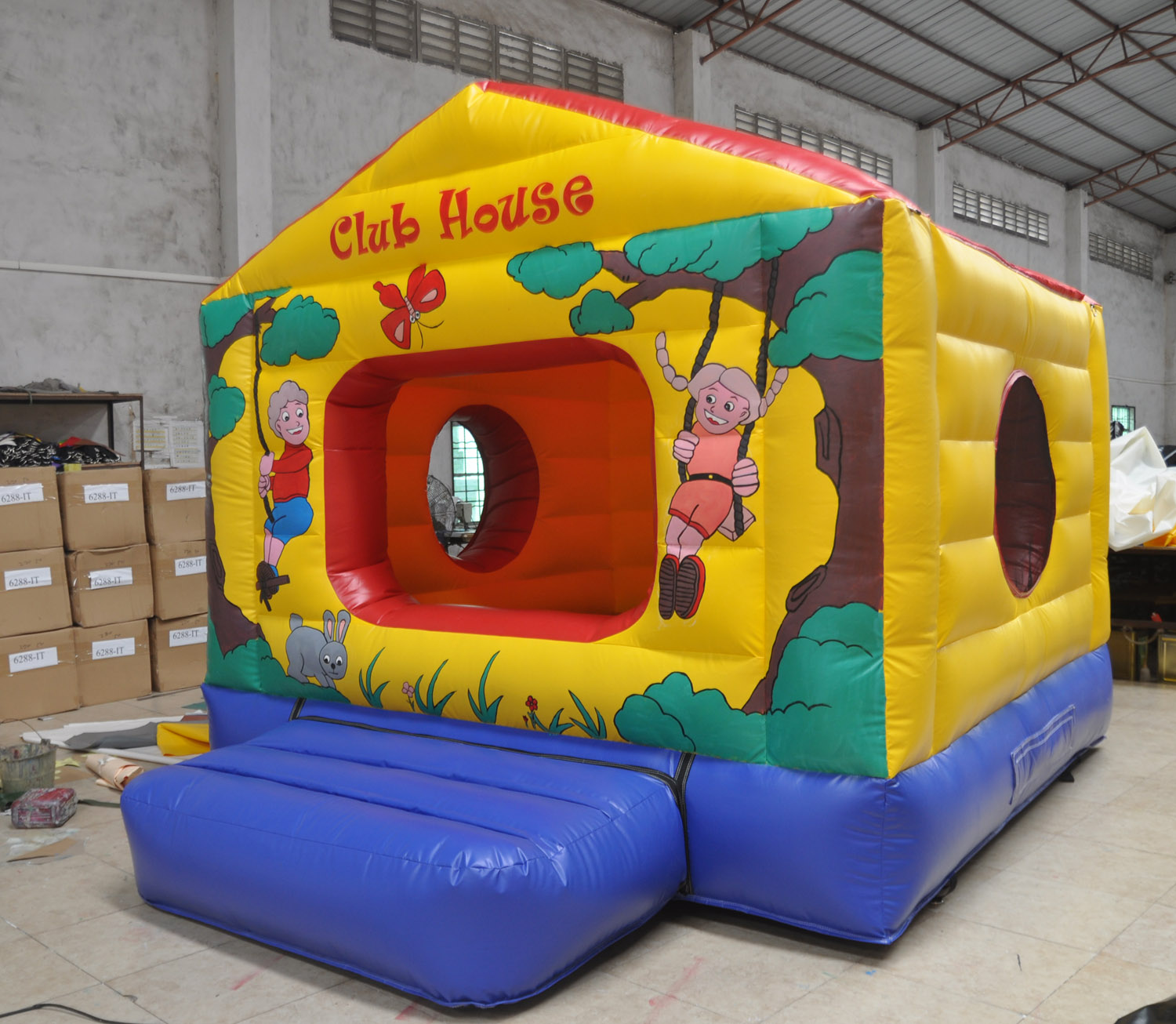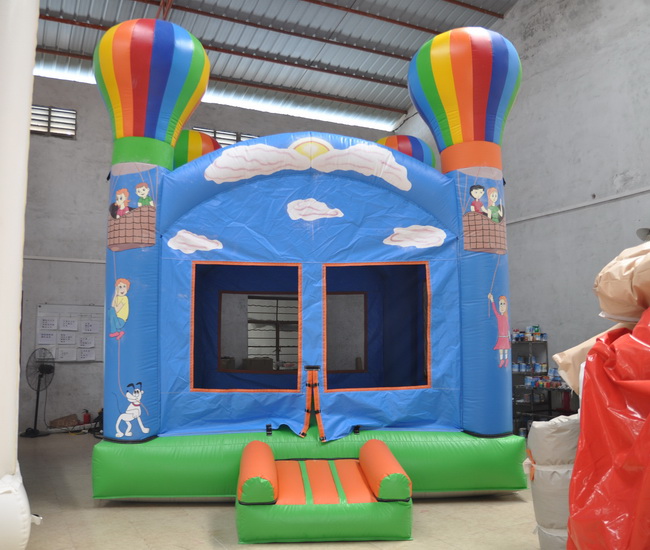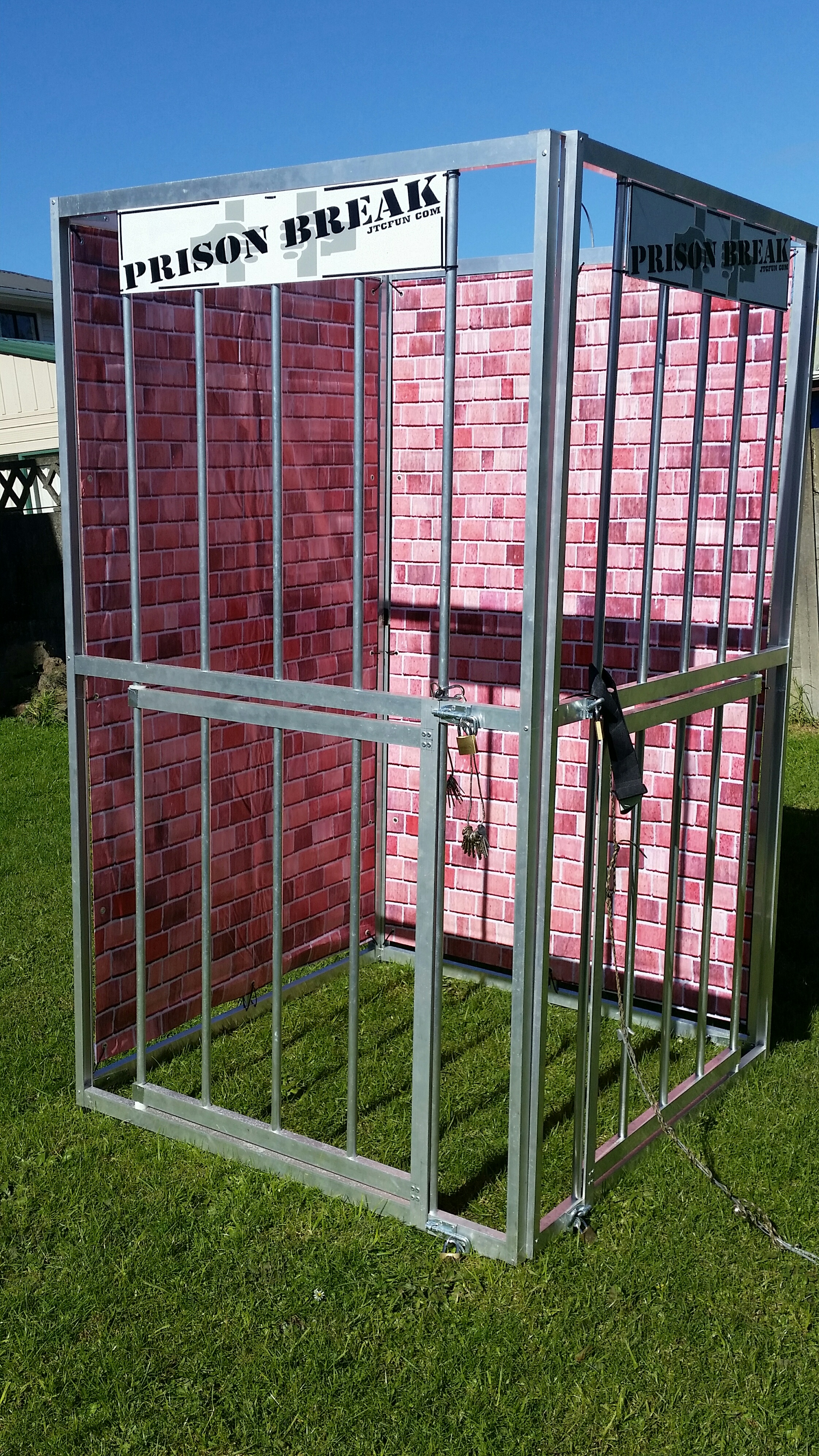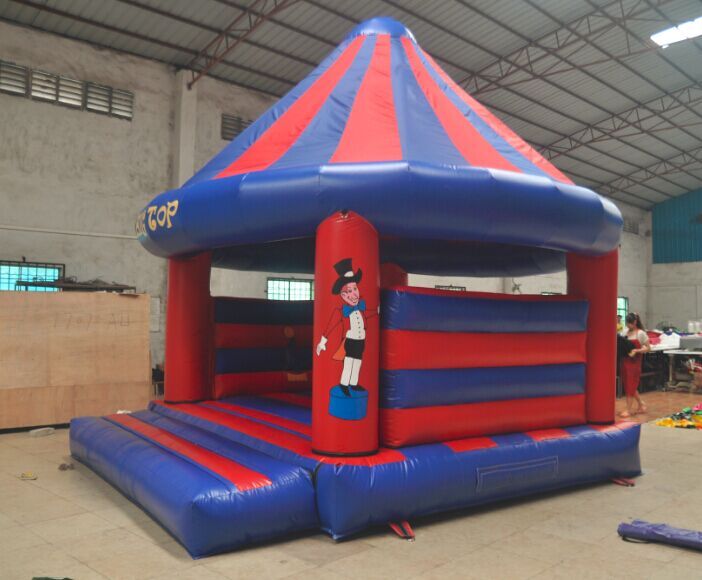 Balloon castle. Has netting sides so is great to view the kids. Suitable for under 12 year olds. 2hp blower
​Approx 4m x 4m x 6m high $180
Big Top castle. New design has small walls on front to help with safety. Suitable for under 12year olds. 2hp blower
​Approx 4 x 4.5 x 5.5m high $180
Jungle bounce Approx 4 x 3.3m
​Suitable for under 10 year olds.
$150​ 1 hp blower
Clubhouse Bounce Approx 3 x 4m x 3m high
Suitable for under 10 year olds 1 hp blower
$150​​
​
Gladiators / King of the Ring
Approx 5.5 x 5m All Ages
$350​ 1.5 hp blower
​​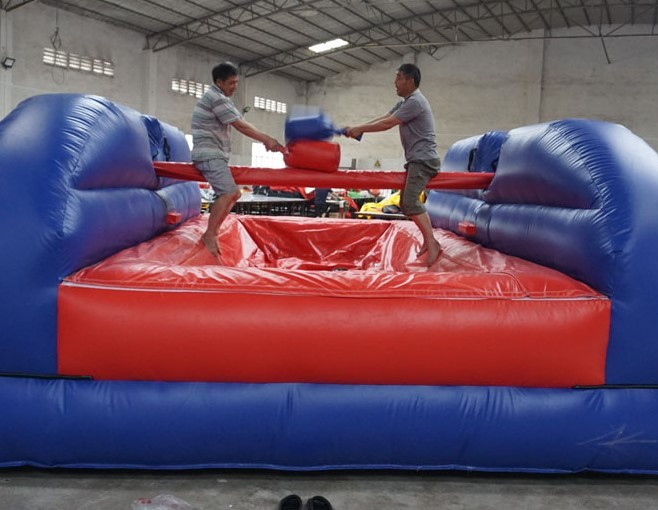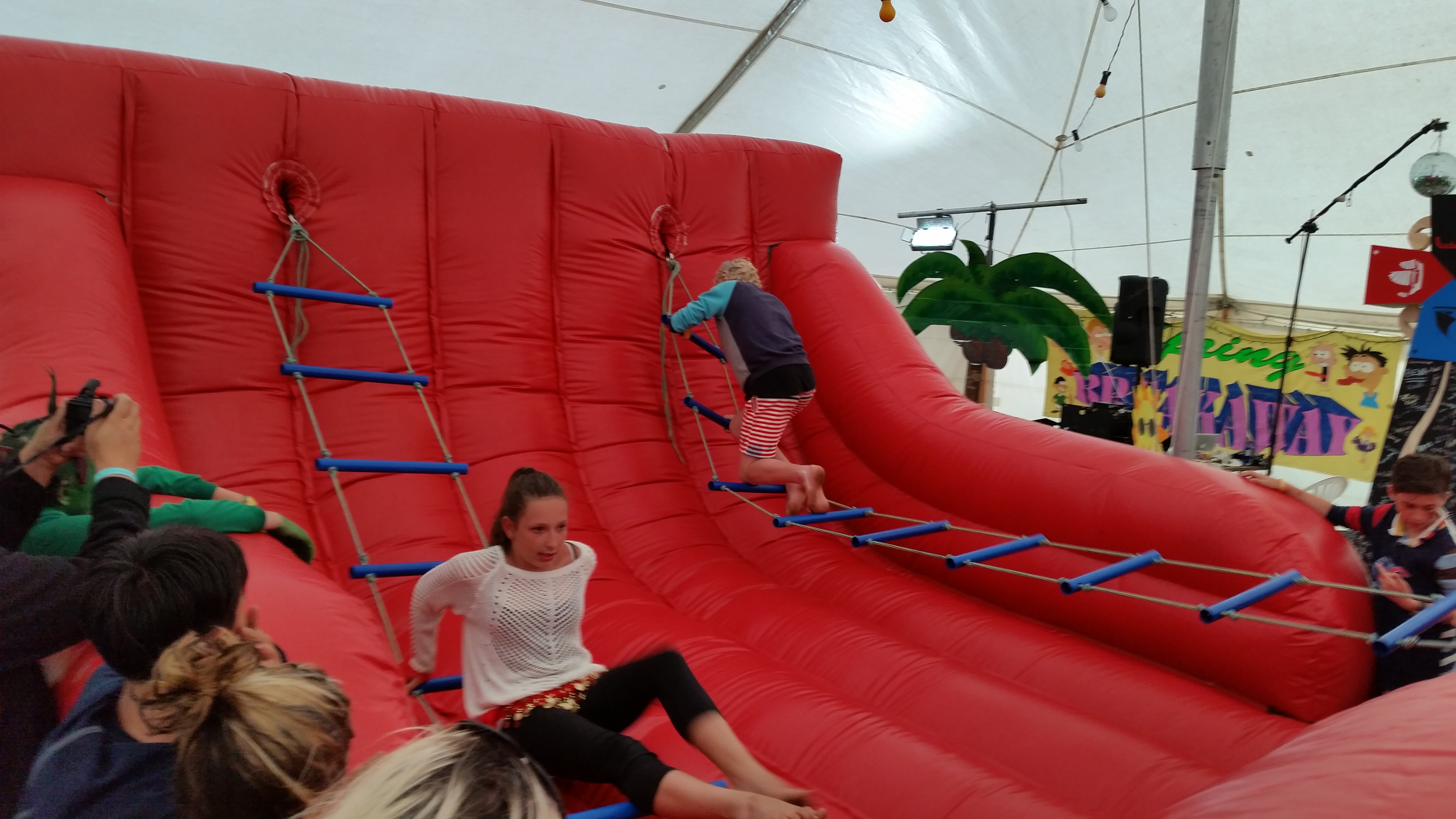 Pole Wrestling - knock each other off. Floor also has a 'twister game'
100kgs Max per player.
Approx size 4 x 4m 2 hp blower
$350​​​
Double twisting ladder climb. Great for circus / ninja theme. Approx 5.5 x 4.5 x 2.5m high 100kgs Max per player.​
​2hp blower $350​
Double Bungy Basketball Run. Max 90 kgs per player when using slippery soap. Approx 9 x 3.3 x 2.3m high 2hp blower
$350​
Inflatable Boxing. Max 90kgs per player. Approx 5 x 5m 1.5hp blower
$350​
Mouse Wheels. Max 90kgs per player
Ground must be flat and free from sharp objects. $350 for two​. Sealed inflatables.
Inflatable 'Hose Hockey' Use the hoses which push out air to direct the ball into the goal. 6 players at a time
Approx 3.65 x 1.8 x 1.2 high​ 2hp blower
$200​
Air Juggler, Try and move the ball along the cones using the air to keep it afloat.
Two players 2hp Blower $200​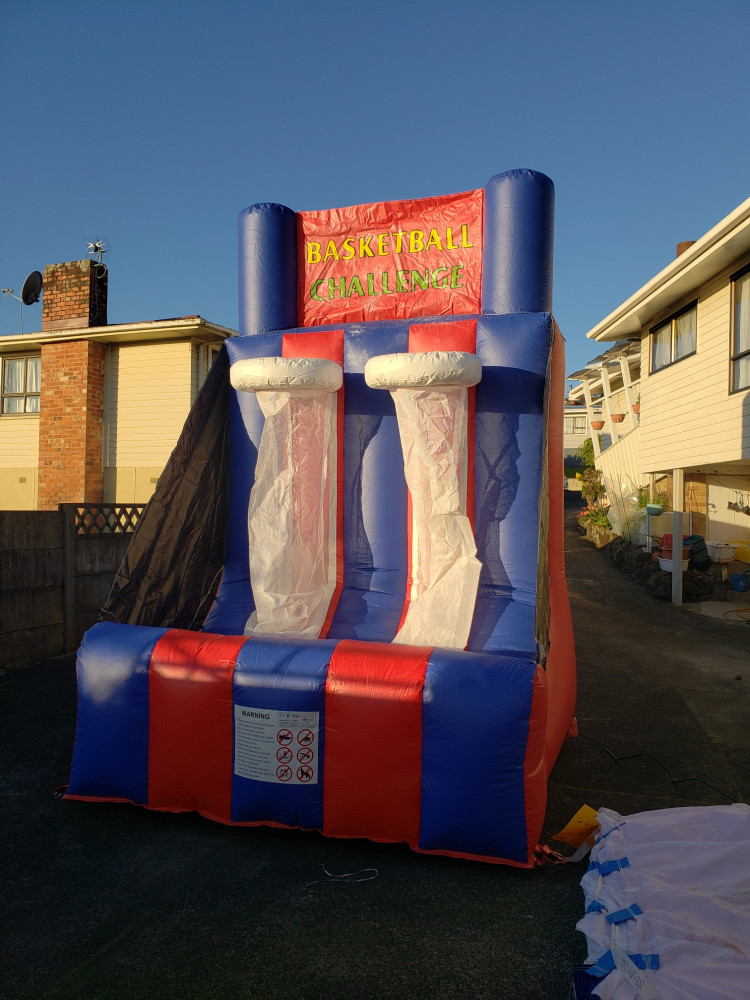 Inflatable Basketball. *new design has 3 hoops (one slightly lower) All ages 3.6m High 1hp blower $200 (2 available)
Giant inflatable chair 2m high. Great for photos. Can hold approx 3 or 4 kids
NOT a jumping castle .
​Sealed Inflatable$150​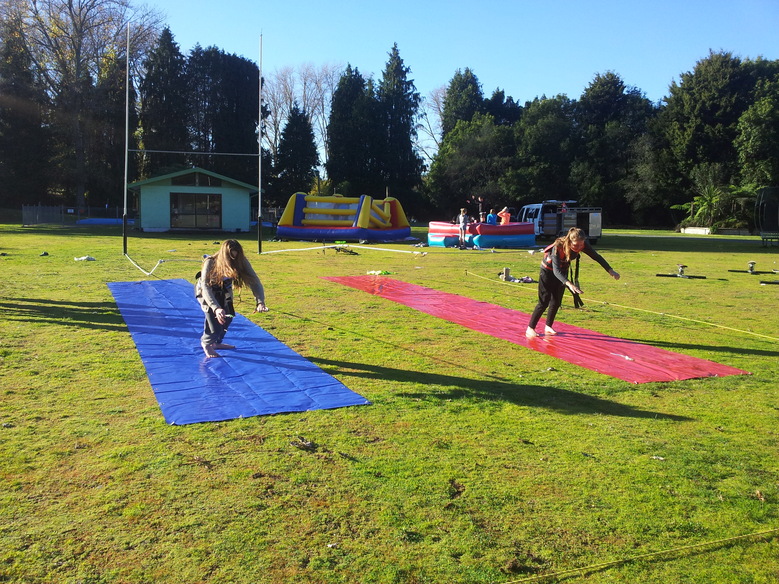 Horizontal Non inflatable Bungy. Add soap and water to make it a bit like a reverse waterslide. *needs to anchor to something strong. 90kgs $150 each
Basket Ball in a trailer. (folds away to transport other equipment) 4 hoops. Two easy (everyone's a winner). Two a lot harder. All ages $300
Prison Break. (Prop!! Not a real prison). Lock two players in the prison. They have a bunch of keys to try and open the two locks on their door. All ages. $250
Micro Bikes. Up to 8 available.
All ages, needs very flat ground. ​
$200 for 3 with cone barriers
$400 for 5 with inflatable course with arch​​ (needs access to power to inflate course)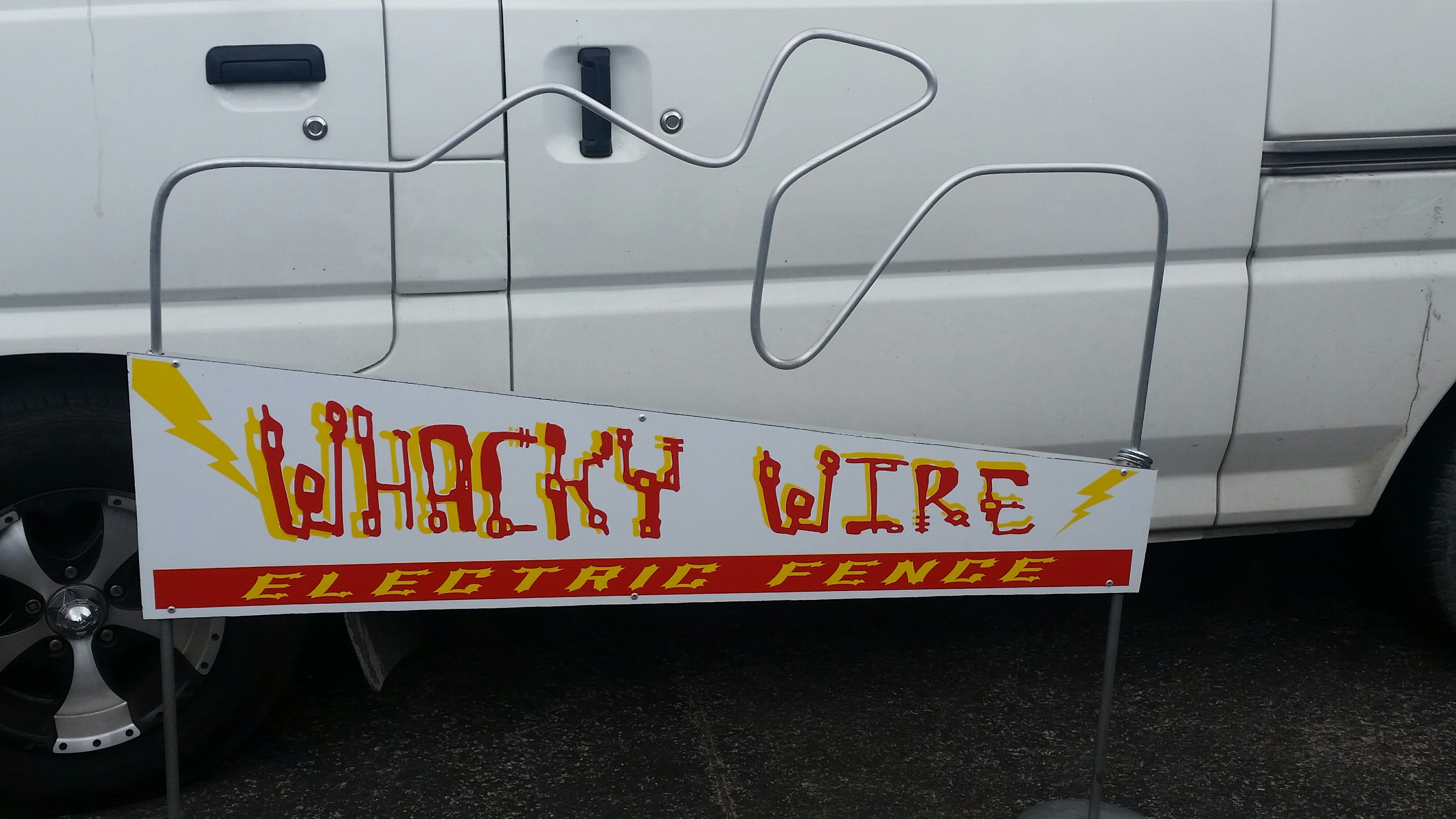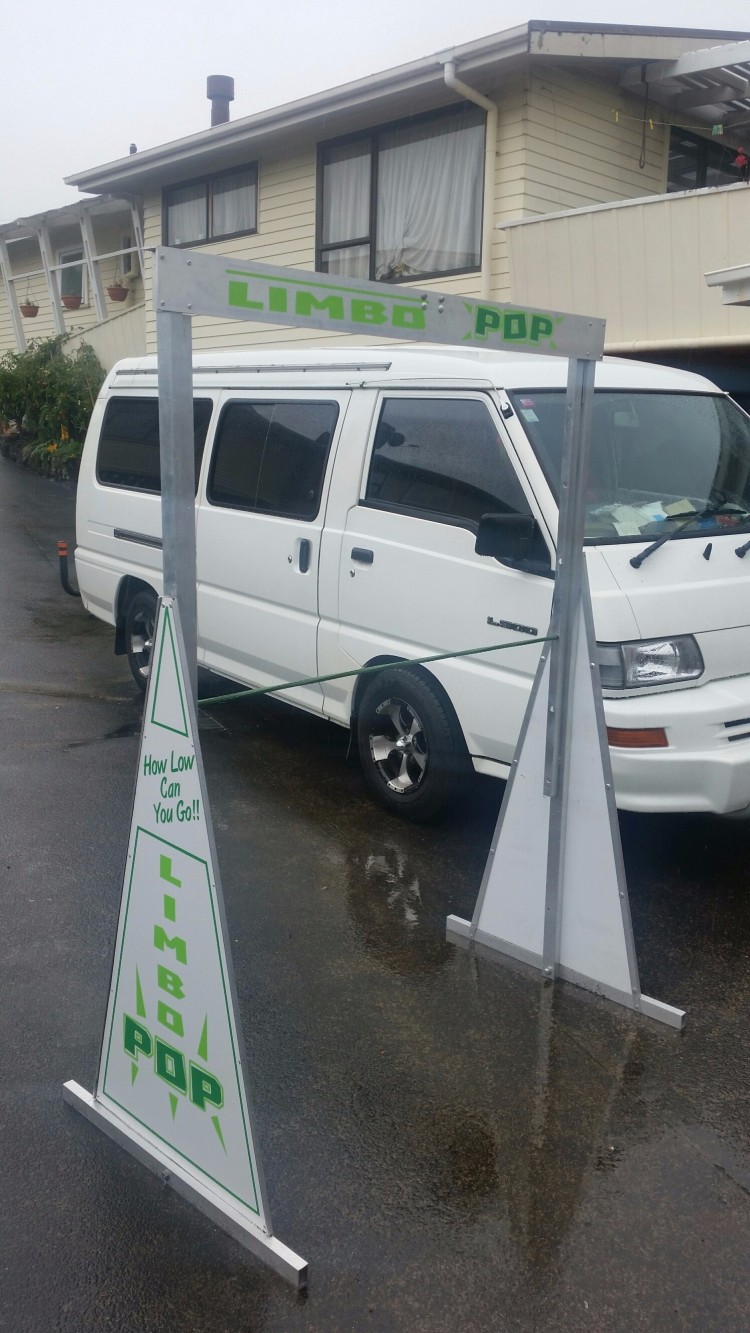 Limbo pop. Limbo bar is adjustable in height. If you bump the bar, a water balloon above you bursts. Can be put anywhere - I.E no need to be near water. A target is also available. So can be used as a more traditional 'dunking' machine. Water Balloons not supplied. All Ages
$150​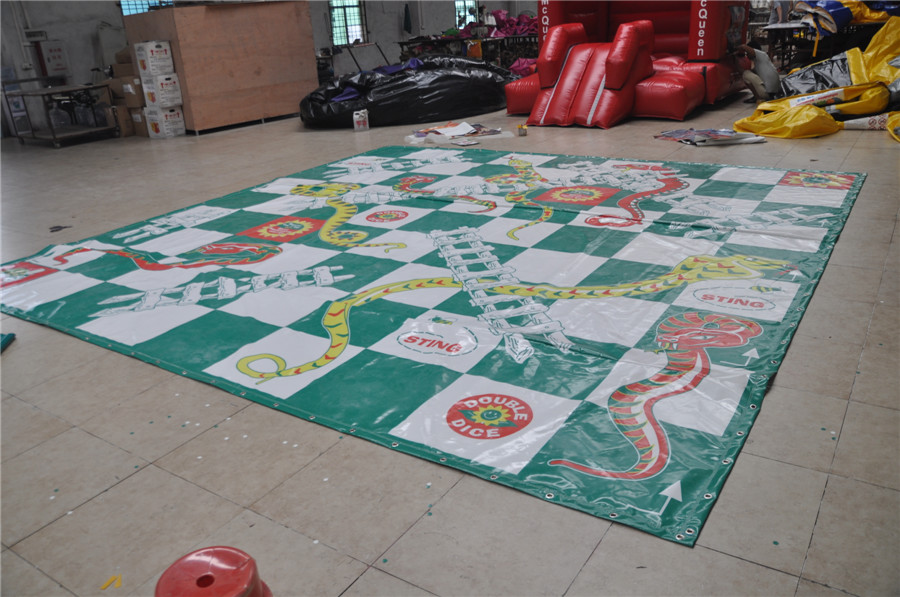 Giant walk on Snakes and Ladders. Roll the dice and move along the board. Approx 5 x 5m. All Ages. $75 min hire $150
Whacky Wire. Hold the special tongues and move the ring along the wire without setting off the siren. All Ages.
​$75 min $150
Giant Hockey sticks. Up to 6 available. Great for relays, exhibitions etc. Each stick can accommodate 2-4 players (i.e. 6 sticks up to 24 players) All ages $200 for 4 sticks. Add on inflatable arch goals $200 for 2. Sealed units, but need power to inflate
Soccer penalty shoot out. All ages.
​Sealed unit. $175. Sealed unit, but needs power to inflate. RED and Blue arches available as pictured - without the canvas game. For entrance, or goals.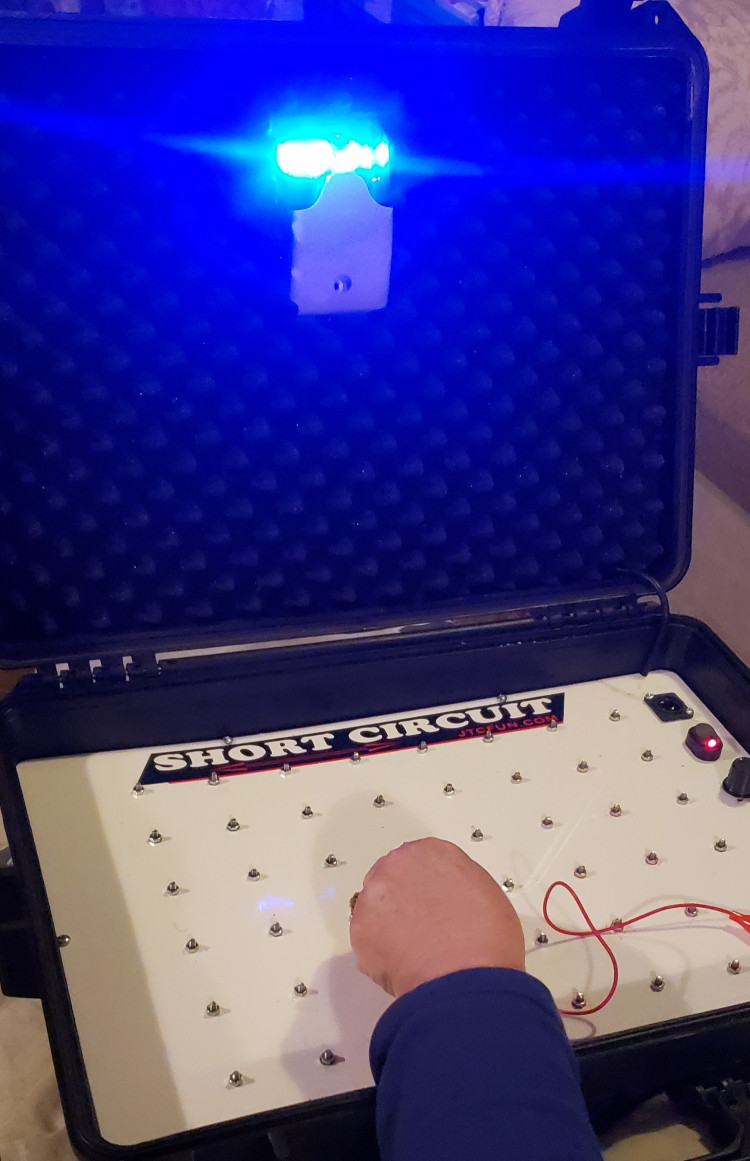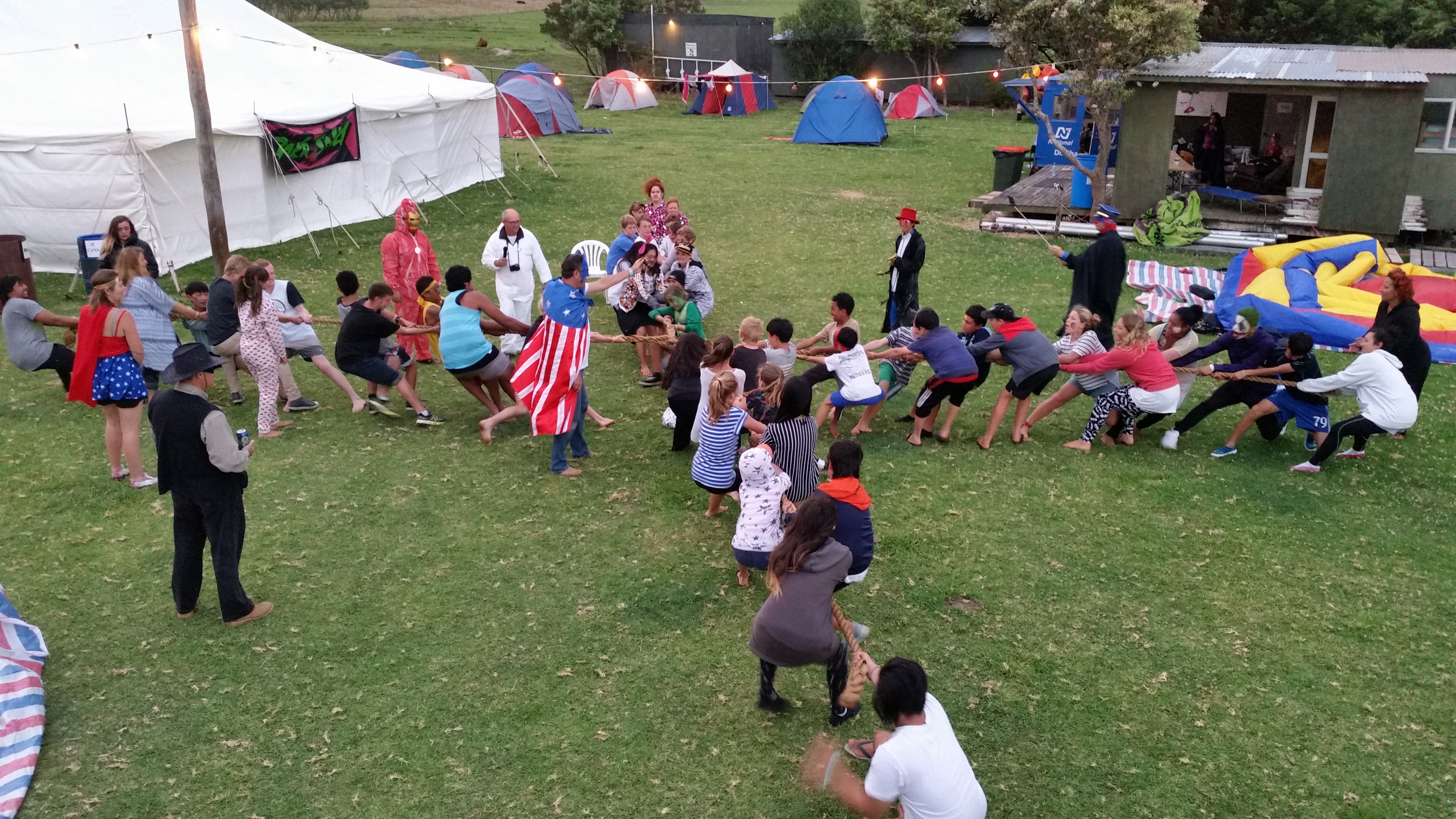 4 way tug of war rope. Thick easy to grip. All ages Can hold up to 40 people.
$50 Min $150​
Short Circuit electronic game. Randomly attach the jumper lead onto two connectors. Push the button, if the siren goes off. You win. (switch to select various 'live' circuit, once the 'winner' connector been revealed) All Ages $75 Min $150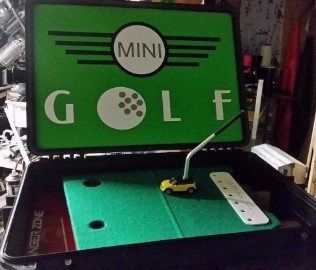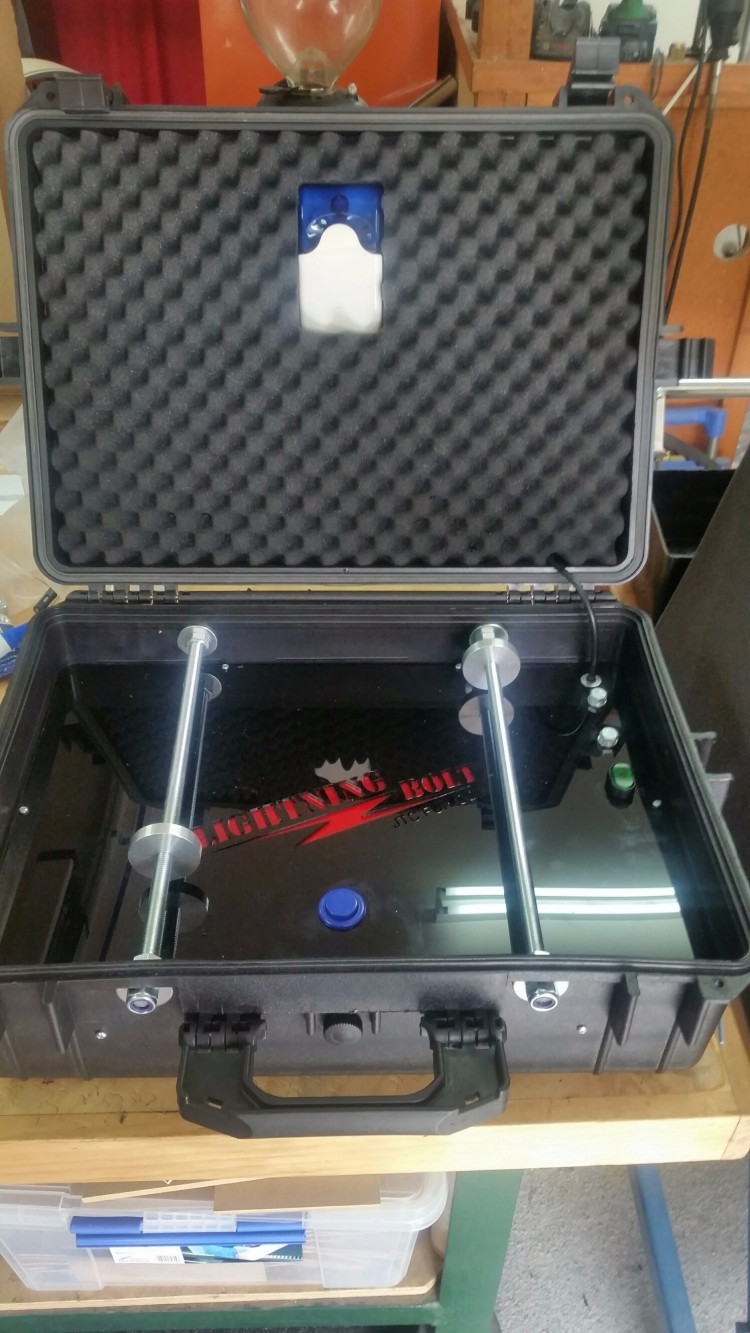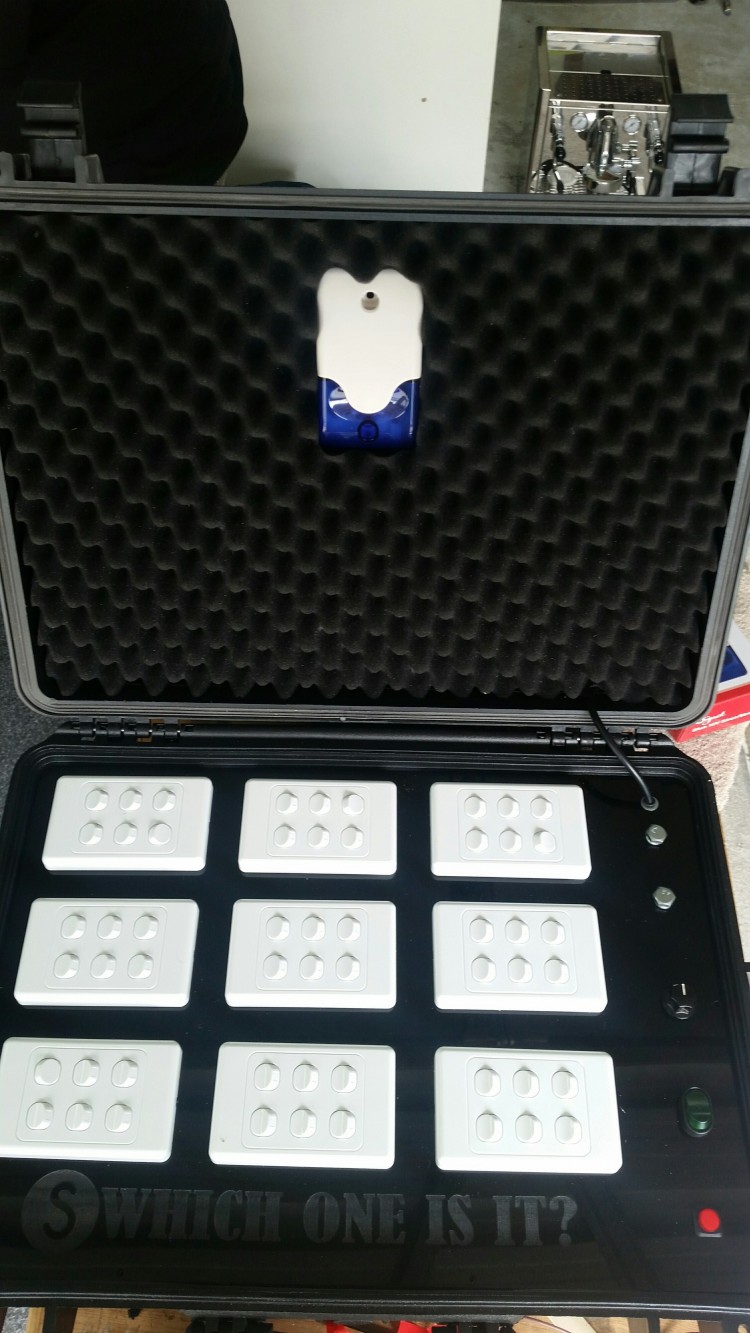 Lightning Bolt. Specially created for young ones / or with learning disabilities. Simply wind the special round disc as fast as you can from one end to the next. First one to do it and push the button to set off siren. wins. All Ages. $75 Min $150​
Switch one is it. Roll the dice. The number you get, allows you to switch on that many switches. Push the button, if the siren goes off, you win. (multiple switches can be selected once a winner has discovered the winning switch). All Ages. $75 Min $150
Mini Golf.... In a suitcase! The Putter head is a 'mini' car. Putt the ball into the hole to win... holes and over putts get channeled back to the start. All Ages. $75 Min $150
Test Track. Roll the Ball along the track, get it to stop on the dip to win. to fast or not fast enough and the ball comes back. All Ages. $100 Min $150
Gyro Board. Like a skate board on a spring. It spins, it wobbles. Special locking mechanisms can stop it from spinning... or have it go slow. Great for exercise or for relays. All Ages. $150 for 3 (also for sale)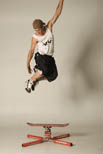 Reverse Steering Bike. Turn left and the wheel turns right, Turn Right and the wheel turns Left. Suitable More for teens and Adults $100 Min $150
Nerf Target Shooting. Targets have electronic switches in them to let you know they have been hit. Needs to be done in a clean environment - so bullets don't clog guns $150. Enclosed trailer with hanging targets also available $350
Splat the Rat. Operator drops a toy rat into the pipe. The player has to 'splat' the rat. By guessing when it comes out the bottom of the pipe and hitting and trapping it. Missing it or having the rat crash into the bat doesn't count. $50 or free with any other hire.